North Iceland Saga
Region:
North Iceland
Coordinates:
65.51° N 20.33° W


Saga trail: From Hrudfjordur to Skagfjordur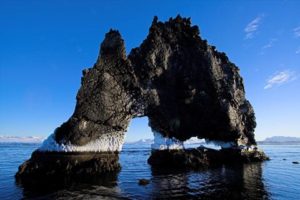 Audunarstadir
BJARG
BORGARVIRKI
BREIDABOLSTADUR
GRIMSTUNGA
HAUKAGIL
HOF IN VATNSDALUR
HOF CHURCH SKAGASTROND
HINDISVIK
ILLUGASTADIR
KOLUGLJUFUR
POSTMEN'S MEMORIAL AT STADUR
STORA GILJA
VATNSDALUR
VESTURHOPSHOLAR CHURCH
THINGEYRAR

Saga trail:Skagafjordur to Siglufjordur

ARNARSTAPI
AUSTURDALUR
DRANGEY ISLAND
FLUGUMYRI
GLAUMBAER
GELDINGAHOLT
GLODAFEYKIR
GRETTISLAUG
GROF CHURCH
MALMEY ISLAND
HOFDI
HAGANESVIK
HAUGANES
HEDINSFJORDUR
HERRING ADVENTURE SIGLUFJORDUR
HOLAR CATHEDRAL
HOLAR HJALTADALUR
KOLKUOS
ORLYGSSTADIR
REYNISSTADUR
SELVIK
SIGLUNES
SLETTUHLIDARVATN
TINDASTOLL
VALLHOLMUR
VIDIMYRI CHURCH
HOFSOS PAKKHUS
Saga Trail:Eyjafjordur area

GASIR
GRENIVIK
GRIMSEY ISLAND
GRUND CHURCH
HRAFNAGIL
HRAUN
HVANNDALABJARG
KAUPANGUR CHURCH
MUNKATHVERA CHURCH
MUNKATHVERA FARM
MYRKA
MODRUVELLIR CHURCH
MODRUVELLIR FARM
MT. KERLING
SAURBAER CHURCH 
UPSI – UPSASTROND
WITCHCRAFT and SCORCERY
in North Iceland

Saga trail: Northeast from Eyjafjordur to Thorshofn

ASBYRGI
BARNAFOSS
BURFELLSHEIDI
GODAFOSS
GRISATUNGUFJOLL
FLATEYJARDALUR
GRIMSTADIR A FJOLLUM
HAFRAGILSFOSS
HLJODAKLETTAR
HOFDI MYVATN
HAUTED HOUSE JOKULSA A FJOLLUM
HOLSFJOLL
NAMASKARD
JARDBODIN MYVATN
KELDUNES
KALDAKINN NATTFARVIKUR
LJOSAVATN
MELRAKKASLETTA
MULI (Star Oddi)
OXARFJORDUR
REYKJAHEIDI
SELFOSS
SVALBARD
THEISTAREYKIR
THORNES
YSTAFELL
According to the Book of Settlements and the Sturlunga Saga,
many murders, executions and slayings took place in Iceland.
Saga trails in Iceland:
Saga trail South
Saga trail East
Saga trail North
Saga trail Strandir
Saga trail Westfjords
Saga trail West
Saga trail Reykjavik area
Saga trail Reykjanes
Saga trail Highland
WHAT TO SEE?

Nearby North Iceland Saga
WHAT TO DO?

Nearby North Iceland Saga
WHERE TO STAY?

Nearby North Iceland Saga