Westfjords
Area 22,271 km2 (8,599 sq mi)
Population (2022) 7,200
Density 0.3/km2 (0.8/sq mi)
Map Westfjords & Strandir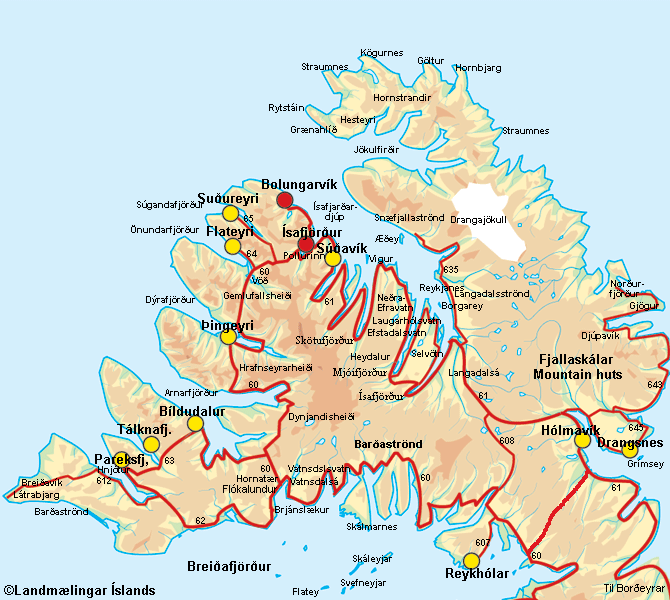 The Westfjords are very mountainous, with dozens of fjords surrounded by steep hills. This makes communication by land difficult, also because many roads are closed because of ice and snow for several months of the year.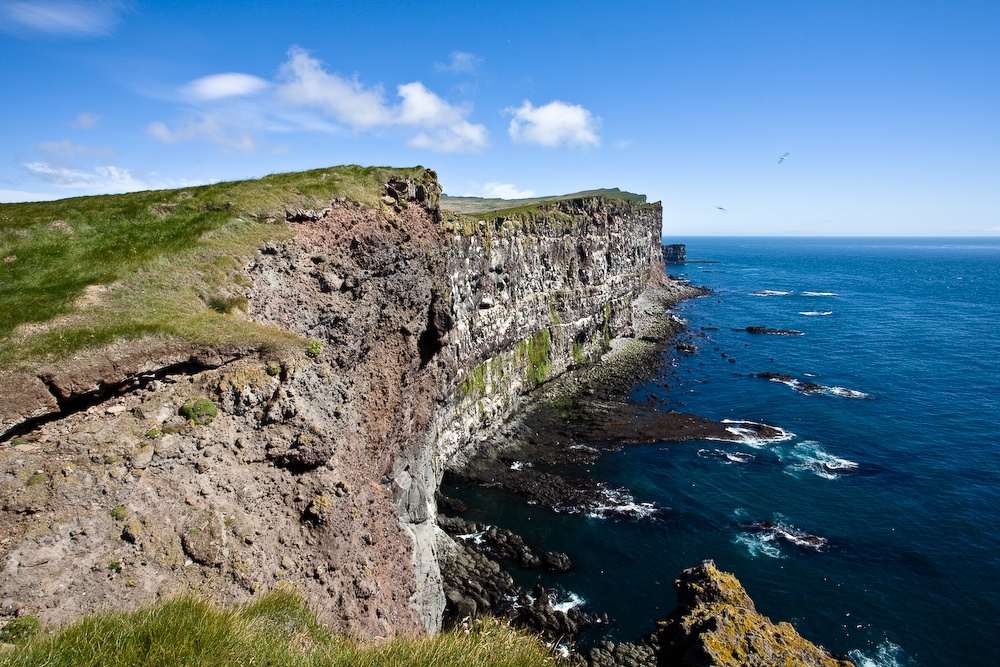 One of the most popular attractions in the Westfjords are Latrabjarg cliffs, which are the longest bird cliffs in the northern Atlantic Ocean and are at the westernmost point in Iceland. The only glacier in the region is Drangajokull glacier, the fifth largest glacier in Iceland.
The main settlements in the Westfjords are Reykholar, Bolungarvik, Brjanslaekur, Isafjordur, Talknafjordur, Flateyri, Sudureyri, Sudavik, Bildudalur, Thingeyri, Patreksfjordur, Skalanes, Reykjanes, Holmavik and Drangsnes. The two last ones are the most heavily populated areas in the region of Strandir. That region was for centuries very remote in Iceland, known for witchcraft and as a refuge for criminals.
According to the Book of Settlements and the Sturlunga Saga, many murders, executions and slayings took place in Iceland. Read more about it:
Photo Credit: Visit Westfjords
Westfjords to see and do.
Get an education when travel:
WHAT TO SEE?

in Westfjords
WHAT TO DO?

in Westfjords
WHERE TO STAY?

Westfjords