Iceland Highland Hiking Trails
Region:
Highland
Coordinates:
63.802° N 18.969° W
Hiking time:
Difficulty:
Length:
km
Elevation:
m
Highest Point:
m
List of hiking treks in Iceland
Select your destination and find the best hiking in Iceland with or without a guide. Iceland's most popular hikes, treks, and trails around the country.
Laugavegur – Hike from Landmannalaugar
to Thorsmork

Hiking Landmannalaugar Alftavatn

Fimmvorduhals Hike – Skogar to Thorsmork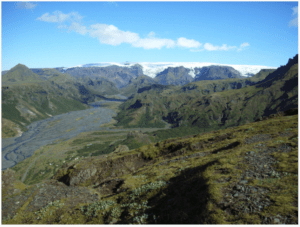 Alftavatn – Emstrur – Thorsmork Hike

Alftavatn Landmannalaugar hike

Hiking Nyidalur – Sprengisandur

Askja Trail:
Hike from Herdubreidalindir to Svararkot

Hiking Trails Kverkfjoll – Hvannalindir

Sigurdarskali -Mt Virkisfell –
Mt Biskupsfell Hike

Kverkjokull Glacier Ice Cave Hike
Hvannalindir – Kreppuhryggur Ridge –
Krepputhrong Narrow Hike
WHAT TO SEE?

Nearby Iceland Highland Hiking Trails
WHAT TO DO?

Nearby Iceland Highland Hiking Trails
WHERE TO STAY?

Nearby Iceland Highland Hiking Trails 954