>
>
>
>
Map of The Reykjanes Area
Map of The Reykjanes Area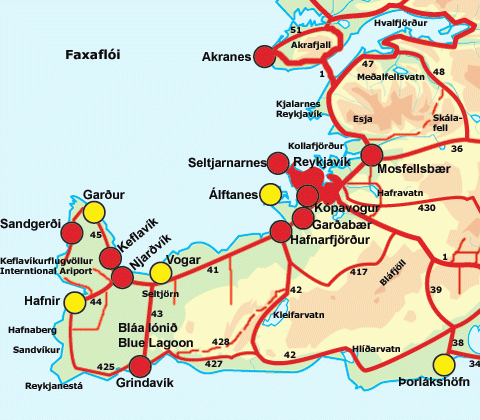 Map West Iceland – Map South Iceland
On March 19.mars 2021 an eruption started just north west of the hiking trail Sudurlandsvegur (R-427) to Mt. Fagradalsfjall.
Earthquakes and tremours had been monitored for few weeks be for the eruption.
You can see film from the third day of the eruption taking by Runar Geirmundsson Eldgos á Reykjanesi.
Mt Thorbjorn /Mt Fagradalsfjall in Icelandic